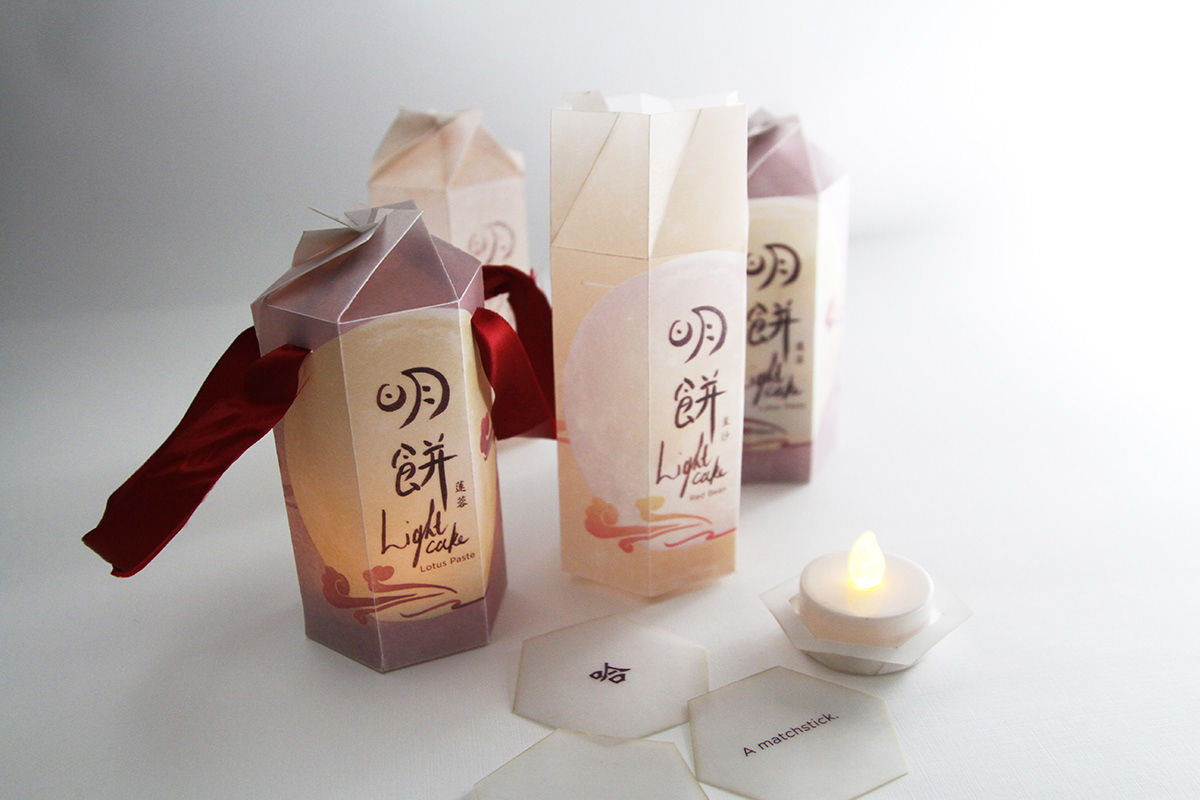 The Mid Autumn Festival is celebrated in China, Korea, and Vietnam. It takes place on the 15th of the eighth lunar month, on the night of the brightest full moon. The defining value of the festival is "unity of the family". The family is suppose to gather, and be complete, just like the full moon.
There are two defining activities of the Mid-Autumn Festival, mooncakes and the lantern festival. Lightcake allow us to have two in one. 
The packaging for Lightcake comes with a LED tealight, and turns into a beautiful lantern. Playful, warm, and a touch of mature elegance, this charming package is targeted towards the entire family. The purpose of the project was to create a package that could be reused after you open it. 
The lantern include two riddles each. One in Chinese, and one in English. Writing riddles on lanterns is one of the major traditions of mid-autumn festival.  It adds an element of fun to the package. The answer to the riddles are hidden within the dividers inside the package.
The brand Lightcake is a visual play on the word moon cake. The full moon, a symbol of the festival, is displayed on the package. When one holds the lantern, they are holding a bright moon in their hand.