Branding: Elementary Road Safety Initiative
Parachute - 2019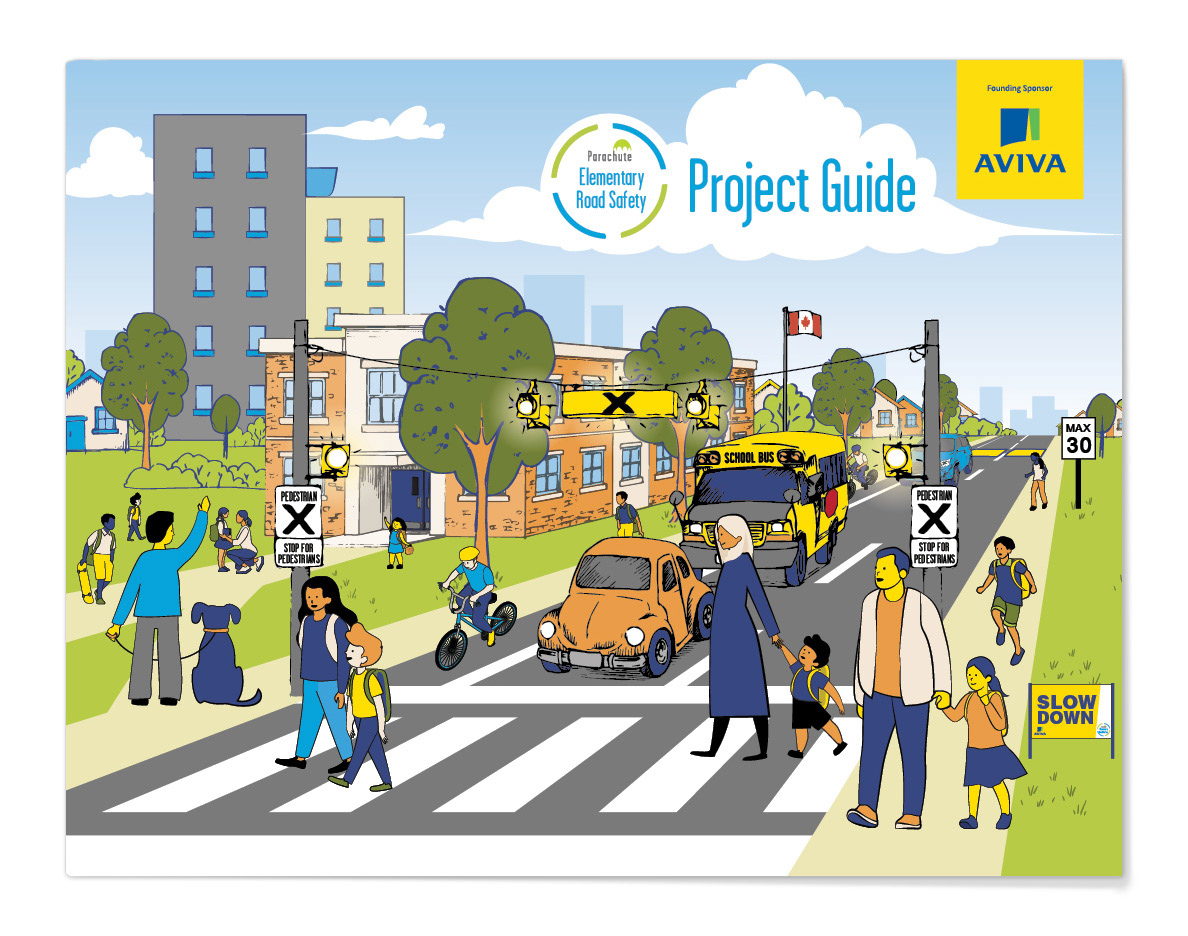 Project Scope
Elementary Road Safety is an initiative launched by Parachute, sponsored by Aviva. The goal of the initiative is to promote road safety around school-zones by helping communities advocate for research-proven safety measures. 
A number of schools are selected to participate in this program, receiving a grant from Aviva and support from Parachute to launch their own ERS Projects. 
Under the art direction of Kelly Teahen, I designed the Project Guide, a 20 page booklet which provides the community a playbook for launching projects to advocate for safety. I illustrated the cover for this book, from which elements were taken for web and social media. 
I also designed forms as part of the resources for community to conduct their own research.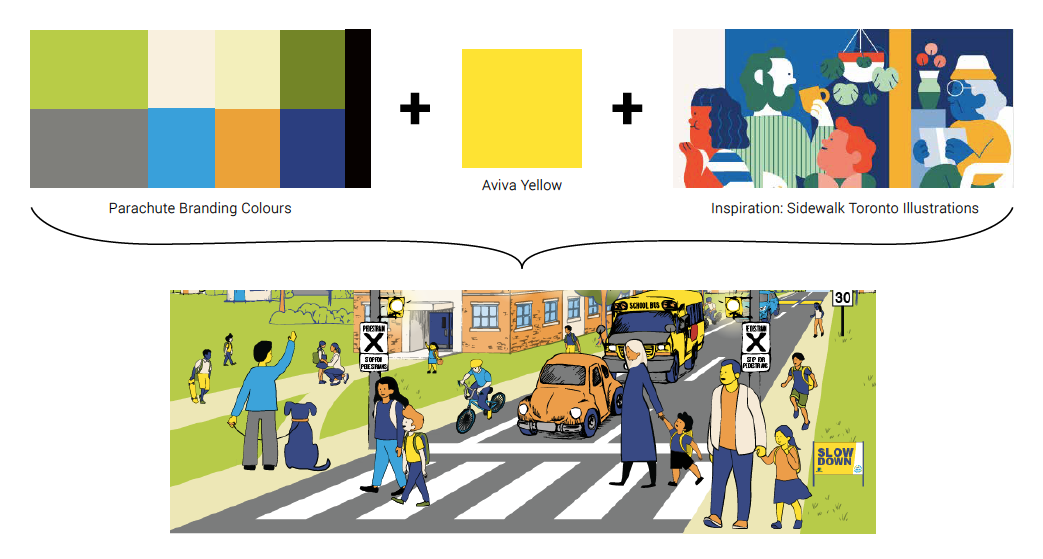 Challenge
We wanted to create the illustration (and the rest of the booklet) using only the Parachute branding colours plus the Aviva yellow, in order to stay consistent with the brand. One of the key challenges was to reflect the multi-racial diversity presented in Canada within these colours.
Solution
I was inspired by the illustration for Sidewalk Toronto, where they have the characters in technicolour. I presented my idea to the client and we felt that, instead of adding different skin tones to the colour scheme and drawing too much attention to race, we can reflect diversity within the existing colour palette.