Centre for Automotive Research Branding, York University
YSDN Design Lab - 2016
The Task
The Centre for Automotive Research was a new program which launched at YorkU. The focus of the program is to allow Small to Medium Enterprises (SME) to collaborate with the multidisciplinary research at Lassonde School of Engineering. Our class was tasked with the branding of this program. To prepare for the launch, we designed branding, stationery, as well as their website. 

Our Deliverable 
Under the direction of our professor, Lyle Fraiman, along with classmates Amanda Theyers, Olivier Lord, I created the branding as well as the design of the website and brochure. 

Branding
Together with the class, we designed the logo to reflect the integrated collaborated nature of the program. (The final logo was not designed by me, although I participated in building the brand.)
Blue and monochrome was selected as the branding colour to reflect technology. We decided to use a monochrome images of machinery, as it reflects both the high-tech and the physical aspects of automotive engineering. The branding is reflected in stationery materials and the website.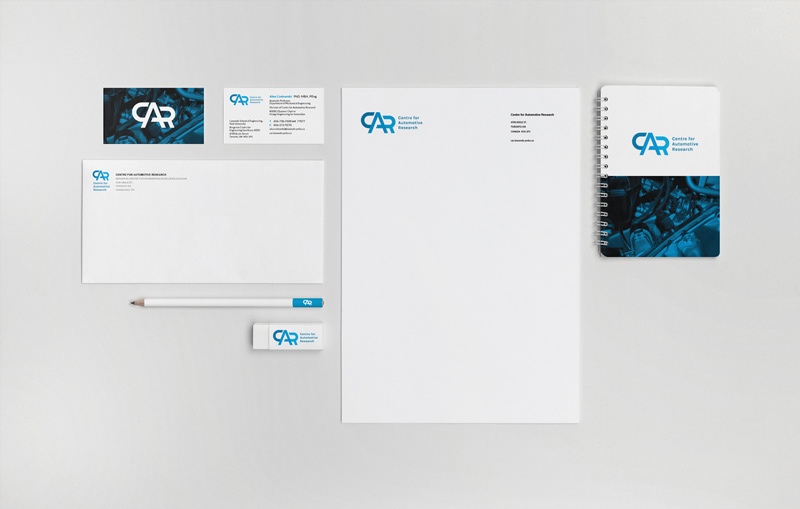 Website
We designed the website to have a look of its own, yet blends itself to York University branding. The website is created using Wordpress and currently maintained by the faculty staff. 
Brochure
As part of the program launch, we designed mail-out brochure targeted towards small businesses in the automotive sector. 
The opening of the brochure gives a narrative of discovery, and creates a hierarchy of information. 
Brochure designed b Yvonne Qiao and Amanda Theyers