Better City is an app which allows citizens report issues they see in the city.
Issues such as damaged public property, potholes, and graffiti often go unreported because many dislike having to call the government. We hope this app will simplify the reporting process. The app would serve as a front end of a report database for the government.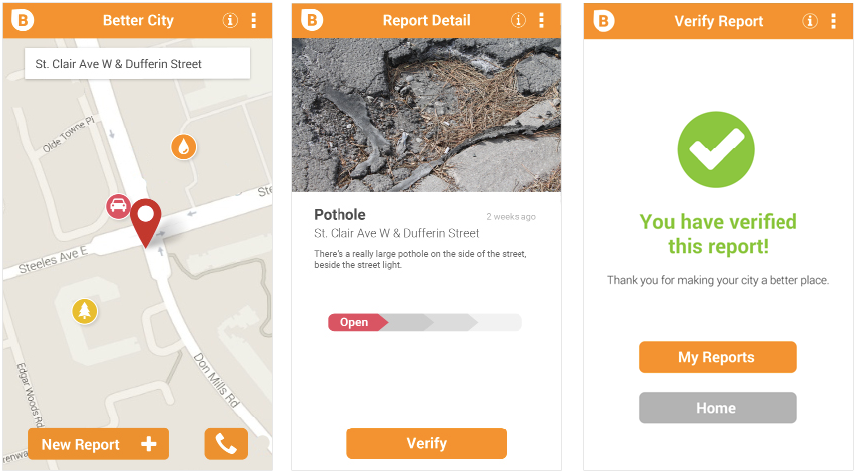 Users are given option to verify existing report, as well as to create new reports.